The digital camera and GoPro have been two of the most popular digital imaging devices on the market for quite some time now. Both devices offer great image quality, but which one is right for you? In this article, we will compare and contrast the two types of cameras so that you can make an informed decision before buying. We'll discuss their features, function, and financials to help you decide whether a traditional digital camera or a GoPro is the better choice for your needs.
Outdoor Haber | Doğa Sporları Portalı
Digital Camera Vs. GoPro: Introduction
Digital cameras and GoPro have revolutionized the photography industry over the years. Digital cameras are popular among professional photographers, while GoPro has a more significant market share among action enthusiasts. Both devices have their unique features and benefits, but determining which one is better than the other can be challenging. In this article, we'll compare digital cameras and GoPros in terms of image quality, versatility, durability, and cost to help you make an informed decision.
Image Quality
The image quality of a digital camera is superior to that of a typical GoPro camera. Digital cameras have larger sensors with higher resolutions that capture more details and produce sharper images. Most digital cameras can capture images ranging from 20-50 megapixels or even more. Therefore, if you're looking for high-quality images that you can print in large sizes, then a digital camera would be your best bet.
On the other hand, GoPros are lower in resolution compared to most digital cameras but excel in capturing action shots and videos. They have smaller sensors with resolutions ranging between 5-12 megapixels that produce decent images but not as sharp as those of digital cameras. However, GoPros come equipped with action modes such as time-lapse recording and high frame rates that can capture stunning slow-motion videos.
Versatility
Digital cameras offer maximum versatility when it comes to photography since they feature interchangeable lenses. This means you can change lenses depending on what you want to shoot; for instance, wide-angle lenses for landscape photography or telephoto lenses for wildlife photography. Additionally, most DSLRs come equipped with features such as image stabilization and autofocus systems to help take better photos.
GoPros are designed specifically for outdoor activities and are more versatile for shooting action photos and videos. They're small, lightweight, and easy to mount on helmets, handlebars, or other gear to capture adrenaline-filled moments. In addition, they feature waterproof and shock-resistant casings that protect the camera from damage or dust.
Durability
When it comes to durability, GoPros are designed to withstand harsh conditions such as extreme weather conditions and rugged terrain. They're waterproof up to specific depths, shockproof, and dustproof- perfect for outdoor activities like surfing, biking, skiing, etc. Additionally, most GoPro models come with durable casings that protect the camera from damage from accidental drops or falls.
Digital cameras are typically more delicate than GoPros due to their complex design features and aren't ideal for shooting in harsh environments. However, some high-end cameras are built with a rugged body that can withstand light water splashing or minor bumps.
Cost
The cost of digital cameras varies depending on several factors such as brand reputation, functionality features like autofocusing systems or image stabilization. High-end digital cameras can cost thousands of dollars while entry-level models can cost a few hundred dollars.
GoPros are relatively affordable compared to digital cameras; they're priced between $100-$500 on average compared to high-end digital cameras that can cost over $5k in some cases. However, additional accessories like mounts and cases could increase the total cost of a GoPro significantly.
Conclusion
In conclusion, determining which one is better between a digital camera vs. GoPro depends on what you want to shoot; for instance- If you want high-quality images of still subjects such as landscapes or portraits then choosing a DSLR digital camera would be ideal. On the other hand, GoPros are perfect for outdoor action enthusiasts who want versatile cameras that can withstand harsh environmental conditions. The bottom line is that both digital cameras and GoPros have unique features and benefits, so your choice will depend on what you want to shoot and your budget.
$100 Camera VS GoPro Hero4 Silver – YouTube
Cheap Action Camera vs GoPro | Is It Worth Buying? FHD, 4K, Hypersmooth …
GoPro Hero 9 vs DJI Osmo Action | actioncamvs
ViDi Action Camera vs GoPro Hero 3 Black – YouTube
HTC Re Camera vs. GoPro Hero3 | Digital Trends
DJI Camera VS GoPro 3 Black on DJI Phantom 2 Vision | Dji phantom 2 …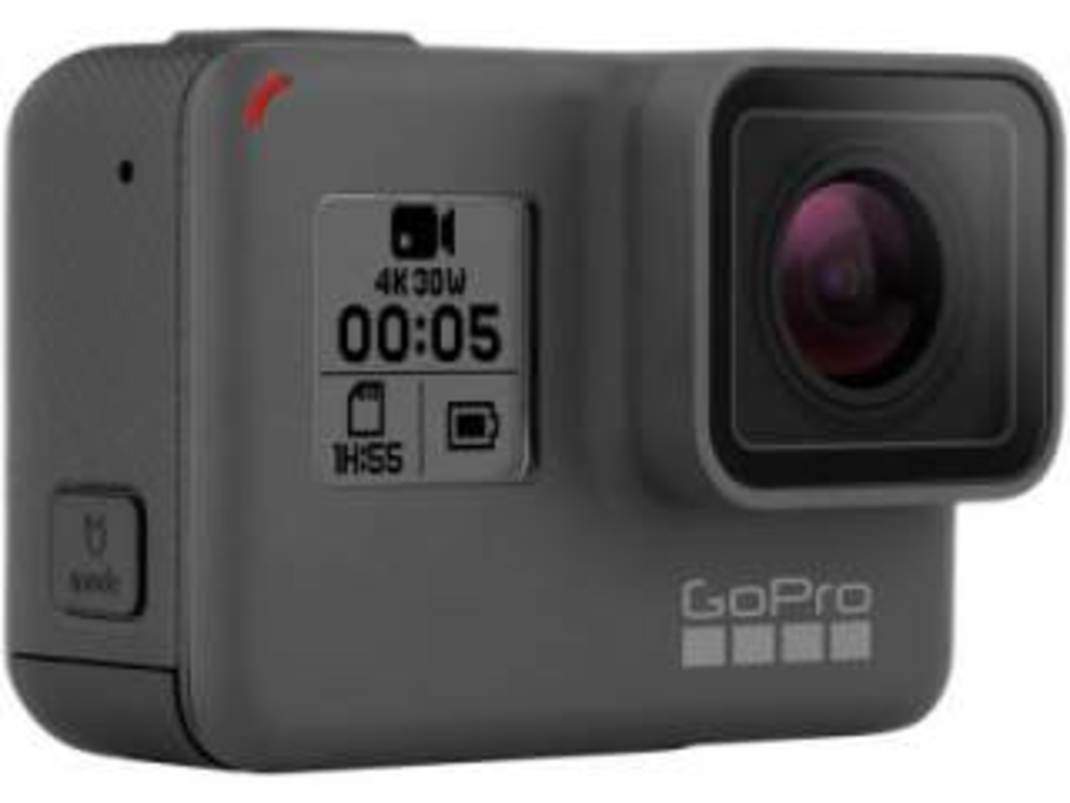 Compare GoPro Hero 5 CHDHX-501 Sports & Action Camera vs GoPro Hero 8 …
Xiaomi Yi Action Camera vs GoPro Hero – YouTube
Camera Comparison ~ GoPro Hero vs 4K Action Camera (Knockoff) – YouTube
GoPro vs DSLR vs Mirrorless: which is best for video? – Camera Jabber
*New* GoPro Hero 10 Black Action Camera VS. DSLR Cameras! – Will GoPros Replace DSLRs?
GoPro Hero 10 Black VS. DSLR Cameras! – Will GoPros Replace DSLRs? Filmmaker, Funny Guy, Weirdo – whatever you want to call me… Its hard to categorize my channel since I post quite the variety of content from traveling the world to trying new foods and a bunch of other concepts. Growing up as an introvert and a picky eater, I decided it was …