Color Theory: The Art and Science of Colors
Colors play a significant role in our lives, from influencing our emotions to shaping our perceptions. However, few of us appreciate the complexities and beauty of color theory, the art, and science of colors. Color theory explains the principles behind colors, color harmony, and contrast, providing the foundation for numerous creative fields, including painting, graphic design, and photography. In this blog post, we will explore the fascinating world of color theory and its impact on our lives.
Color is a powerful tool for communication and emotional expression. Different colors evoke different emotions, such as red symbolizing power, passion, and anger, while blue represents calmness, trust, and reliability. Color theory explains the relationships between colors, enabling us to create harmonious color palettes or striking contrasts. By using color theory, we can communicate with more precision and impact, whether we are designing a logo, painting a landscape, or decorating a room.
One of the fundamental principles of color theory is the color wheel, a circular diagram that shows the relationships between primary, secondary, and tertiary colors. The color wheel divides colors into warm and cool hues, with warm colors being red, orange, and yellow, and cool colors being blue, green, and purple. The color wheel also illustrates complementary colors, those that are opposite to each other on the wheel, such as red and green, blue and orange, or yellow and purple. Complementary colors create vivid contrasts and enhance each other's intensity.
Another important concept in color theory is color harmony, the arrangement of colors that are pleasing to the eye. Color harmony can be achieved through various methods, such as using monochromatic colors, analogous colors, or triadic colors. Monochromatic colors are different shades of the same hue, such as light blue, sky blue, and navy blue. Analogous colors are adjacent on the color wheel, such as blue, green, and yellow, while triadic colors are equidistant from each other, such as red, yellow, and blue. By using color harmony, we can create a cohesive and balanced visual composition.
Apart from its aesthetic value, color theory also has practical applications in various fields. For example, the use of color psychology in advertising and branding can influence consumer behavior and product perception. A study found that 90% of snap judgments made about products can be based on color alone. Furthermore, color can affect our mood, attention, and performance, as demonstrated by a study that showed that red enhances attention to detail and blue enhances creativity.
In conclusion, color theory is the art and science of colors, explaining the principles of color relationships, harmony, and contrast. By understanding and applying color theory, we can enhance our creativity, communication, and emotional expression. Whether we are artists, designers, or consumers, color theory shapes our perception of the world and influences our decision-making. As Johann Wolfgang von Goethe said, "Color is the key to the eyes and to the heart."
If you are searching about The origin of the colour of coordination compounds can be readily you've visit to the right place. We have 10 Pics about The origin of the colour of coordination compounds can be readily like Color theory wheel illustrating the relationship between amylose, What Is Blue Light And How Does It Affect Us? » Science ABC and also Fluorescent stickers & why to use them | Sticker it blog. Read more:
The Origin Of The Colour Of Coordination Compounds Can Be Readily
www.nextgurukul.in
Chemistry, Energy Frequency, Chemistry Class
www.pinterest.com
wavelength spectrum wavelengths electromagnetic chart color laser energy chemistry comparison frequency different science light physical lasers fair dental class choose
What Is Blue Light And How Does It Affect Us? » Science ABC

www.scienceabc.com
light spectrum blue does wavelength visible color affect colors wave wavelengths different eye human length between sun artificial science which
Coral Color Management|BlueHarbor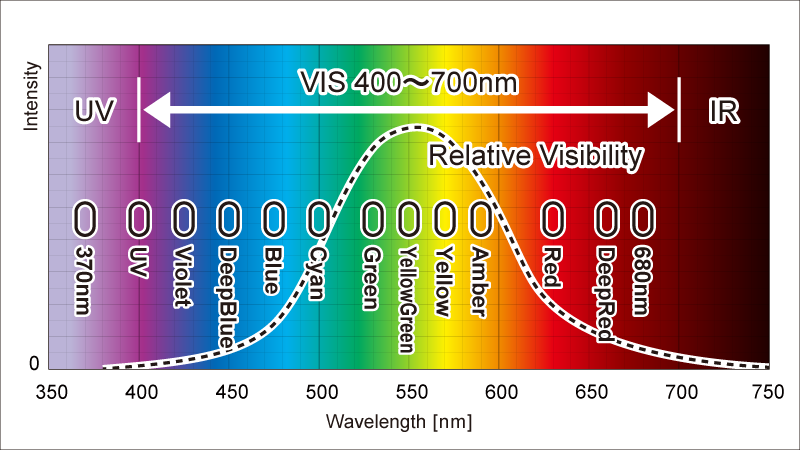 blueharbor.co.jp
wavelength blueharbor
Color Theory Wheel Illustrating The Relationship Between Amylose
www.researchgate.net
amylose illustrating amylopectin wavelengths
Fluorescent Stickers & Why To Use Them | Sticker It Blog
stickerit.co
fluorescent wavelength emit absorb
The Vedic Wisdom:: The Knowledge Of Unknown: Light Wavelength Info
knowledgeofunknown.blogspot.com
wavelength light info
Which Colour Of Light Is The Best For Photosynthesis? – Quora
www.quora.com
light photosynthesis which colour wavelength color blue red does chlorophyll energy absorb review chart energies yellow absorbs higher lower ppt
Colors Of The Rainbow, Color Spektrum & Light Physics
www.workwithcolor.com
light color colors rainbow physics relationship energy spektrum illustrates scheme following between choose board science
3: Relationship Between Wavelength, Frequency And Energy. | Download
www.researchgate.net
wavelength
What is blue light and how does it affect us? » science abc. Light photosynthesis which colour wavelength color blue red does chlorophyll energy absorb review chart energies yellow absorbs higher lower ppt. Color theory wheel illustrating the relationship between amylose